Latest Event Updates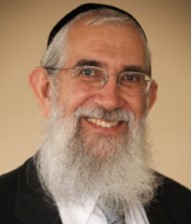 The Beit Shemesh Community Beit Medrash Program, a new Givat Sharet communal initiative, is pleased to present the first in an ongoing series of monthly shiurim from distinguished Rabbanim and Roshei Yeshiva from Israel and abroad.  The inaugural shiur will take place at 8:30pm, Thursday night October 22nd, with Rav Dovid Miller Shlit"a, Rosh Yeshiva, Gruss Kollel, Jerusalem  at BMTL (Rabbi David's shul), Rechov Asher 1.  See Flyer for more information:
Program schedule:
19:30 – Optional preparation for the shiur – Maare Mekomot will be provided.
20:30 – Shiur (English) by Rav Miller—Topic: "From Birkat HaTorah to Keter Torah"
21:30 – Maariv
21:45 – Cholent and Kugel!!!
For more info contact: info@betshemeshtorah.org or call Brian Thau 052-257-3109, Mark Watson 050-871-1311 or Mike Greenwald 058-789-2000
Founding Sponsors: Bet Midrash Torani Leumi, Netzach Menashe, Ohel Yonah Menachem, Beit Knesset Feiginson, Garin Yachad, and Yeshiva University Israel