Month:
July 2016
We are excited to announce that Rav Zvi Sobolofsky shlit'a and Rav Tanchum Cohen Shlit'a, Roshei Yeshiva from RIETS New York and noted speakers have agreed to present shiurim at Kollel Yom Shishi on Friday August 12th, 2016. The shiurim will take place in Bet Midrash Torani Leumi, Rechov Asher 1, Bet Shemesh. Rav Sobolofsky's topic will "Tefillin and Talmud Torah-Missing on Tisha B'Av yet Vehicles for Redemption". Rav Cohen's topic will be "Feeling what we are missing: The kedusha of the Beit haMikdash and the uniqueness of the Aron". The shiurim will be in English.  Marei Mekomot will be available. See Flyer for more information:
Rav Zvi Sobolofsky
Rav Tanchum Cohen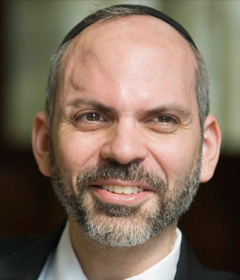 The Community Beit Medrash Program, of Givat Sharet, Beit Shemesh, is pleased to present an additional special summer time program.
The next shiur will take place at BMTL at 8:15pm, Thursday August 4th, with Rav Yona Reiss shlita, Av Beth Din of the Chicago Rabbinical Council (CRC).
The topic is: "When Politics and Halacha Collide: The Truth about the American Rabbinate, the Chief Rabbinate of Israel and the Validation Process for Jewish Conversions."
Program schedule:
19:30 – Bet Midrash open with Marei Mekomot available
20:00 – Maariv
20:15 – Shiur by Rav Yona Reiss in English
21:15 – Kibud – Cholent (pareve) and Kugel
The shiur is sponsored by Mrs. Marion Reiss and family in commemoration of the yahrzeit of Harry Reiss z"l , father of Rabbi Yona Reiss, Linda Wolicki and Wendy Shindler.
For more info contact: info@betshemeshtorah.org or call Brian Thau 052-257-3109, Mark Watson 050-871-1311 or Mike Greenwald 058-789-2000