Month:
October 2015
We are excited to announce that Rav Yosef Zvi Rimon shlit'a, Community Rav of Alon Shvut and a noted speaker has agreed to present the shiur on December 3rd. The shiur will take place in Bet Knesset Ohel Yonah Menchem in Bet Shemesh. The topic will be an expanded discussion of hilchot mechablim/inyanei tzava. The shiur will be in hebrew.  Marei Mekomot are below. See Flyer for more information:
About Rav Rimon:  Rav Yosef-Tzvi Rimon studied at the Netiv Meir Yeshiva High School in Jerusalem and joined Yeshivat Har Etzion in 1987. He served in the Armored Corps in the context of his army service in the Hesder Program and earned a Bachelor of Education degree from the Herzog College. He has served as a Ram in the Yeshiva since 1996 and also teaches classes in halacha for the entire Yeshiva. In 2001, Rav Rimon headed the Halacha Program in the Yeshiva's Kollel, and published a book "Shiurei Shevi'it" on the laws of Shemitta. Today, Rav Rimon serves as a neighborhood Rav in Alon Shevut, and as a Ram for first-year students in the Yeshiva. He publishes study sheets on various halachic topics and teaches at the Herzog College and at the Beit Midrash for Women in Migdal Oz.
Our inaugural shiur with Rav Dovid Miller, rosh kollel in Gruss Kollel, was a huge success. Over 80 people from across the various community shul participated. Many came to study the מראי מקומות in the hour before the shiur. Then Rav Miller presented a very enlightening shiur on the importance of ברכת התורה and כתר תורה dedicated to the memory of Rav Aharon Lichtenstein zt'l. Afterwards we enjoyed discussing the shiur over cholent and kugel.
Here's the link to the shiur
We look forward to announcing the November shiur details very soon.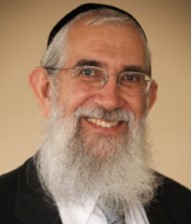 The Beit Shemesh Community Beit Medrash Program, a new Givat Sharet communal initiative, is pleased to present the first in an ongoing series of monthly shiurim from distinguished Rabbanim and Roshei Yeshiva from Israel and abroad.  The inaugural shiur will take place at 8:30pm, Thursday night October 22nd, with Rav Dovid Miller Shlit"a, Rosh Yeshiva, Gruss Kollel, Jerusalem  at BMTL (Rabbi David's shul), Rechov Asher 1.  See Flyer for more information:
Program schedule:
19:30 – Optional preparation for the shiur – Maare Mekomot will be provided.
20:30 – Shiur (English) by Rav Miller—Topic: "From Birkat HaTorah to Keter Torah"
21:30 – Maariv
21:45 – Cholent and Kugel!!!
For more info contact: info@betshemeshtorah.org or call Brian Thau 052-257-3109, Mark Watson 050-871-1311 or Mike Greenwald 058-789-2000
Founding Sponsors: Bet Midrash Torani Leumi, Netzach Menashe, Ohel Yonah Menachem, Beit Knesset Feiginson, Garin Yachad, and Yeshiva University Israel